KetoCharge
"Keto Charge helps me stay in ketosis, even when I cheat a bit."
— Stephanie W., Keto Charge Customer
Supercharge Ketosis To Support Your Weight Loss Journey
Most popular
2 months
+ 1 month free
You save $104.98!
Add to cart
3 months
+ 2 months free
You save $194.96!
Add to cart
Get into "ketosis" faster & more effectively

Improves the weight-loss power of ketosis

Helps convert ketones instead of glucose for energy

Get back into ketosis after a "cheat meal"
Product Details

Achieve ketosis on day one! Keto Charge combines a blend of "slimming salts" to help transition the body from burning glucose as energy, to burning excess fat stores in the form of ketones.

Turn The Body Into A Natural Fat-Burner

Keto Energy

Use ketones as fuel

Fast-Track Ketosis

Shed pounds now

Crush Cravings

Suppresses appetite for sweets

Focus

Improves mental energy

Keto Charge Is Great For

Supercharge ketosis

Speedy slimming

Lowered Appetite

Energy & Focus
How To Use

Keto Charge is formulated to be taken on a daily basis for long-term health benefits, including looking and feeling incredible in your body!

Step 1

Take Keto Charge first thing in the morning on an empty stomach.

Step 2

Enjoy the awesome health benefits of ketosis, almost right away.

Step 3

Support long-term ketosis with daily use for an incredible slimming figure.
What are people saying about KetoCharge?
Customer Reviews
Write a Review
Ask a Question
Poor
Lost only 2 pounds the first week. What should I have losrt?
04/16/2022
Phillip M.

United States
Give me some time
I have just now received them . Starting first thing Monday. My 65th birthday is this weekend and we are going out of town to celebrate.
03/31/2022
Candice G.

United States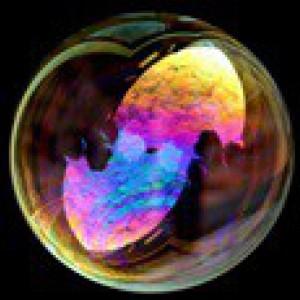 CW
03/31/2022
CAMERON W.

United States
Unable to review beyond excellent delivery of Keto: right when promised.
Eager to start Keto regime. However, I do take several "mental meds." So I'm waiting until I've had chance to discuss with shrink.
03/21/2022
Allyson R.

United States
Honestly, it was a complete waste of money.
It has done absolutely nothing. I followed the instructions on the bottle and changed my diet; 70% fat, 25% protein and 5% carbohydrates. There has been no change whatsoever. Its very disheartening. I am in A Lot of pain daily and the weight loss would have been my 'Ray of Sunshine'. Don' t waste your money or time.